Even in the modern world trip to the dentist - a procedure not the most pleasant. But it was the teeth in ancient times, it's frightening to imagine. It turns out that the ancient Maya would also like to have a beautiful bright smile, for which they were willing to suffer terrible pain and mercilessly cut their teeth.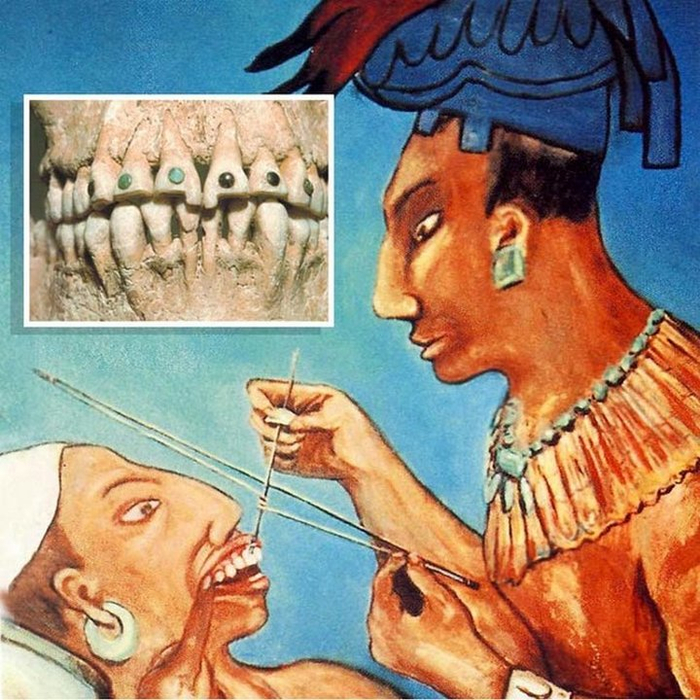 Not only modern ladies cling to your teeth beautiful stones, rhinestones. The ancient Maya also inserted into the teeth gems, not pasted them on the enamel, and drill holes. Just imagine what torments himself condemned these people to drill even a couple and a dozen holes in the teeth for jewelery.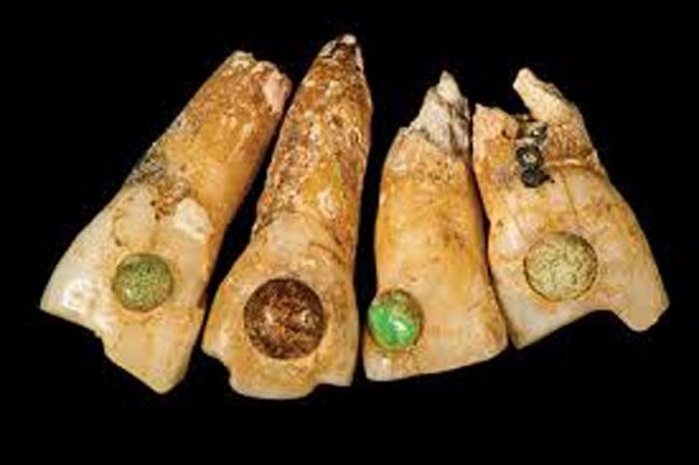 On the other hand - as the centuries passed, and the trendy "seal" of the pre-Columbian era dentists still proudly flaunt the teeth of skulls of the ancient Mayans ...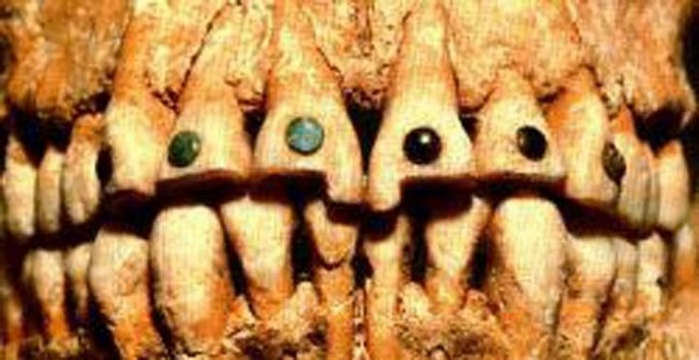 5.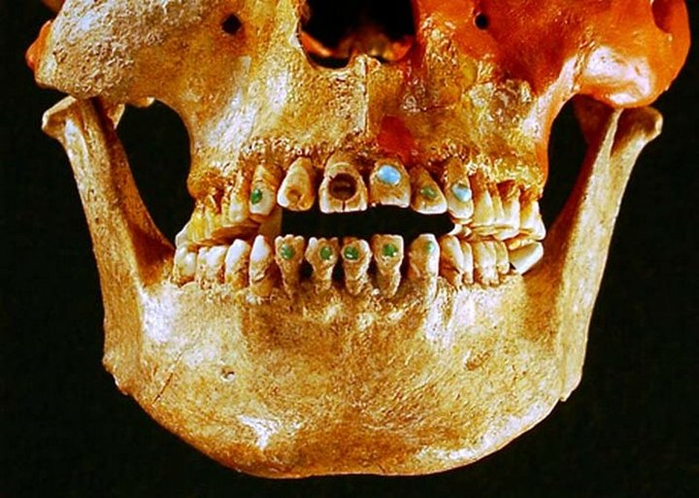 For over 200 years, scientists from Ulaanbaatar are studying the mysterious mummy of a Tibetan monk.
According to them, the monk is now in a state of deep trance tukdam and, oddly enough, he is still alive!
Amazing mummy tried to sell on the black market, but the police prevented the transaction and unusual goods confiscated.
Has been studying the mummy monk professor Genhugiyun Purevbata says: "The Lama sitting in lotus Vajra, the left hand is open, and the right hand symbolizes the preaching Sutra. This is a sign that the lama did not die, but is in very deep meditation, in accordance with the ancient tradition of Buddhist lamas. "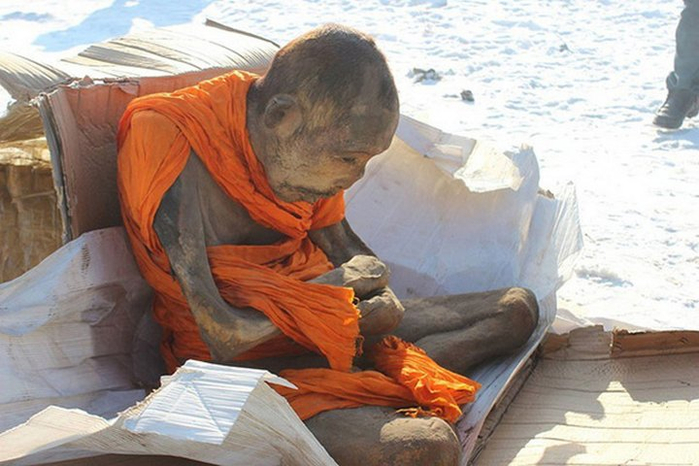 Being a long time in this state, a person can get as close to the Buddha. Scientists think that this monk is a teacher found in 2002, the year Lama Dashi-Dorzho Itigilova. Examination of mummies Dashi-Dorzho Itigilova shown that protein fractions have a lifetime condition, it is possible that in such a state will be and protein fractions of his teacher.